Managing User Settings in Odeko is a breeze from your Portal Settings!
User Management Module
Navigate to portal.odeko.com and login
Click on 'Settings' in the top right corner.
From there, you should see a box for Users and one for Locations - let's hit the arrow next to Users to see our options.
Adding New User
To add a new user, hit the black Add New icon in the top-right of the Users box.
This will trigger a pop-up menu, prompting you to enter your new user's first and last name, and email address, as well as a role (for more details on these roles and what they mean for your user, see our article on permission levels)
Hit the Add User at the bottom, and your new employee will receive an automated email to create a password.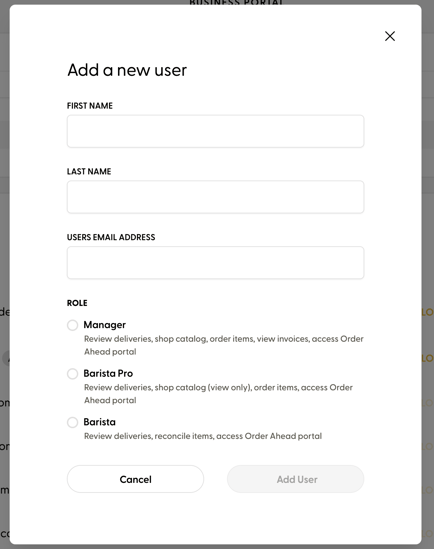 Assigning Users to Locations
Now that we have created a user in your Odeko account, you will want to decide which locations they have access to working. Users cannot take any action in Odeko until assigned to at least one location!
In your Users submenu, you will see two options to the right of each user - Add Locations and Edit User - let's select Add Locations.
From here, you will see a pop-up window with checkboxes indicating which location you would like this manager or barista to have access to. You may select as many, or as few, as you would like, and hit Submit.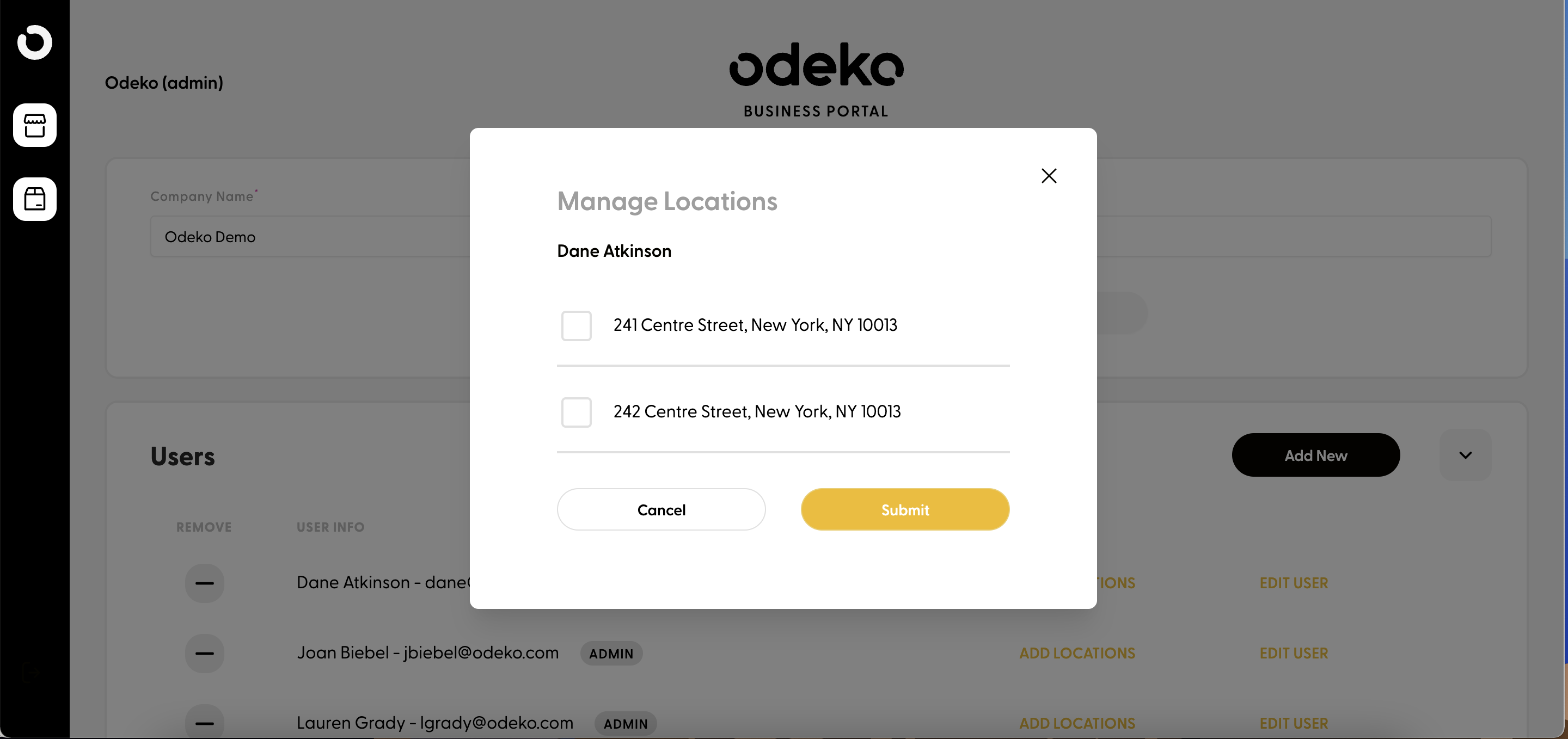 Editing Users
In the event you would ever like to change a user's role, email address, or name, we do offer an Edit User function, just to the right of the aforementioned Add Locations icon in your Users submenu.
Click the Edit User icon to be provided with a popup menu that mirrors the User Creation options mentioned earlier in this article, differentiated by the existing employee information populating the fields.
Make any necessary adjustments, and press Edit User at the bottom to save your changes.
Removing Users
Should you need to remove an employee from your Odeko account for any reason, you are able to do so from the same Users submenu.
When viewing your list of users on the account, you will see a small gray subtraction icon on the far-left of every user. Click this icon to remove a user from your Odeko account.
You will be prompted to confirm this action with a browser pop-up notification - click either OK or Cancel to make the final decision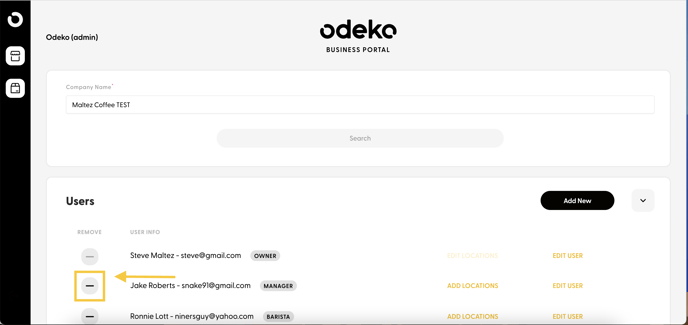 NOTE: Removal is irreversible; once a user is removed, the only way to reinstate is to build a new user profile entirely.