How do I get to my Settings menu, and what do these all mean?
Let's begin with navigating to your Settings menu from your Order Ahead (previously Mobile Ordering) dashboard. When viewing your Dashboard, there will be a submenu on the left where you will see Settings listed. Click there and let's get started!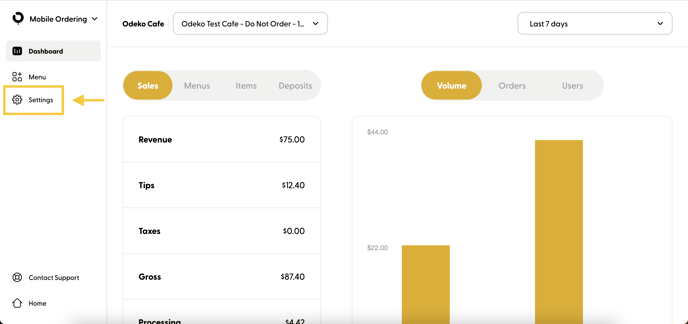 You will now be brought to a settings menu (see photo below) with quite a few options. Please note, this menu will be available to Managers and Owners, but not Baristas.
Some of these settings bear a striking resemblance to one another, and it can be difficult to know the exact differences. Please reference the table below for a detailed explanation of each option.